After a great Thursday and Friday last week with our clients down at BrightonSEO. We have put together what we see as the main takeaways from the conference and the list of slide decks and videos.

Brand is key (Tom Capper and Malcolm Slade)
Brand has a strong correlation with rankings. So as digital marketers you should continue to focus on the bigger picture. This is nothing new. There are several examples where this has quite obviously happened in my career. One is a hearing care company running TV adverts on 'invisible hearing aids' Guess what they rank number 1 for?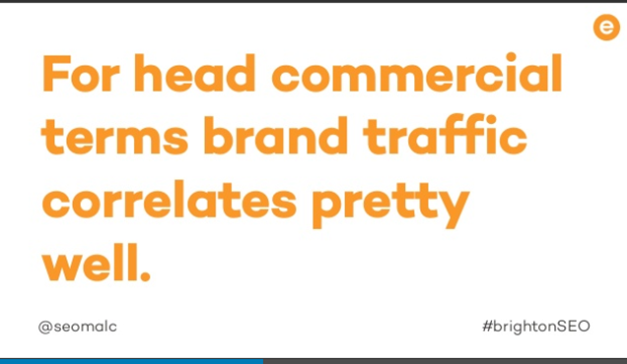 Stop taking the effectiveness of links for granted (Tom Capper)
Links work but it's becoming increasingly hard to assign and attribute value to them. The graphs below show a website whose content picked up 168 referring domains in November, 22 in December and then we finally see a movement after picking up a further 191 in February.
Content – Less is more (Marcus Tober)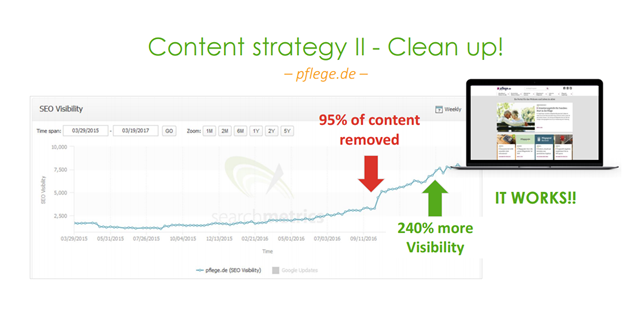 By focusing on quality and not quantity you can gain results more effectively. If you specialise, keep it clean and update older content you can provide much more effective results. Gov.uk did this a while ago and they asked the question "Should we be answering this? Or is there another website better placed to?" This led to them having much less but more effective content. Google understood their website much more concisely and ranked them higher for the terms that they focused on.
Structure your content effectively to rank in Google's answer box (Adrian Phipps)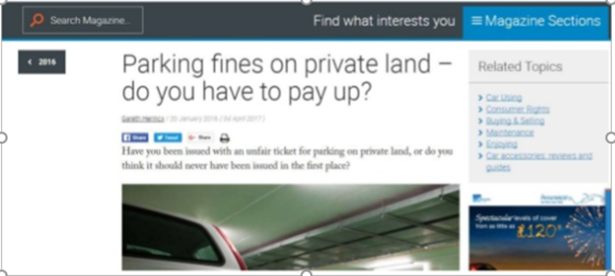 Look around at the top answer box queries. How you label and structure your content is absolutely pivotal to your chances of appearing in the answer box or Ranking "0". This is becoming more common in brands especially within competitive niches
Make user experience part of your SEO strategy (Polly Pospelova)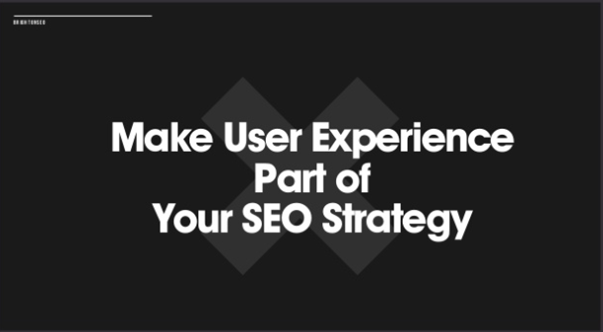 Enough said.
50% of search queries will be voice by 2020 (Raj Nijjer)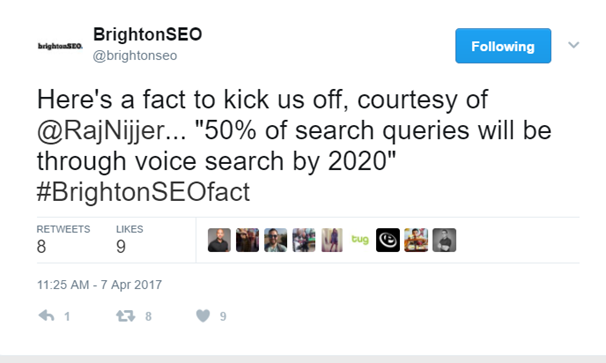 And...Some interesting correlations around data:
The number of people who drowned by falling in a pool correlates with the amount of films Nicholas Cage appeared in that year (Tom Capper)
But in all seriousness it's important to not take everything in digital at face value because of correlations in data.
Here is a list of the talks, slides and videos from BrightonSEO
Courtesy of http://www.linkresearchtools.com/news/brightonseo-key-takeaways/ 
Raj Nijjer – AI and Structured Data: How Voice Search Raises the Stakes for Businesses | Video
Purna Virji – Keywordless Searches: How Your Camera is the New Search Box | Video
Will Cecil – Developing an enterprise level SEO data strategy – challenges and experiences from the frontline | Video
Tom Capper – Links & rankings: The story in the data
Malcolm Slade Brand The only Future ranking factor
Claudia Higgins – Getting the most out of the SEO data you can get for free
Neill Horie – SEO & Artificial Intelligence Optimisation
Lotty Chudley – Persuading Consumers to Part with Their Cash: Tips & Tricks for Conversion
Laura Hogan – Utilising Search Console for SEO Quick Wins
Marco Volpe – How to create your own dynamic remarketing
Sam Vandermark – Looking beyond paid search for better biddable results
Daniel Rowles – Mobile first indexing – what it means to you in practice
Zak Edwards – Don't be Awesome! Just be alright at everything!
Alina Ghost – Managing SEO in a Complex Business
Sophie Moule – Using Search Data to Inform Business Strategy
Marcus Tober – Why SEO and Content Marketing must always be data-driven - Video
Tom Bennet – Measuring Content Success with GTM | Video
Julia Ogden – The 8 Step Checklist for Creating a Show Stopping Distribution Plan - Video
Adrian Phipps – How to rank in the answer box | Video
Polly Pospelova – How to take advantage of Google using Usage Metrics for rankings | Video
Sam Auchterlonie – How to hack your SERPs using a lean approach | Video
Alexandra Lever – How partnerships and sponsorships can help your search marketing efforts| Video
Sam Charles – How to Build High-Quality Links Without Spending Money | Video
Christoph Cemper – 5 Years of Google Penguin | Video
Rory Sutherland – Are we creating a culture where it pays to be boring? | Video
Anita Valentinova – Power of simple – Python scripts to automated SEO checks
Philip Gamble – Technical SEO beyond the initial audit
Charlie Whitworth – How To Combat Crawl Bloat & Prune Your Content Effectively
Sean Butcher – So You Think You Know Canonical Tags?
Janet Plumpton – How to use XPath for eCommerce Websites
Omi Sido – Beyond the Basics of Website Migration: Tried, Tested & Successful
Greg Gifford – Advanced Local SEO Tips to help you murder your competitors
Barry Adams – Google AMP Case Studies
Bastian Grimm – Beyond the bullshit: 3x Hardcore Site Speed Optimization Techniques
Tony Lu – How realtime dashboards can help you make better decisions.
Al Wightman – How can Google Data Studio help me?
Alban Gérôme – Easy page element tracking with Kermit
Sophie Turton – The psychology of language for PPC
Tara West – How to boss Sequential Advertising in Facebook
David Cox – Needles and haystacks: The challenges of discoverability in academic publishing