Authentic digital experiences
We look at everything on its own merits, so we don't apply formulas or accepted wisdom without thought.
Find out more

If a tried and tested approach is right for you, we'll use it. If not, we'll build one from the ground up. This authenticity delivers the best digital presence, whether it be consultancy to find the right path, a website with a great user experience or digital marketing for increased visibility, reach and conversion.
Also, we recognise that these elements are connected, so we look at the big picture. And if you're willing, we'll share our know-how so you can become more self-reliant.
Engagement aligned to you
We know that opportunities come in different shapes and sizes, so we adapt ourselves to fit. This flexible approach to engagement means that we reflect how you want to work and complement the skills you already have in place. It means we can act as an independent advisor, a project delivery team or a complete outsourced digital specialist.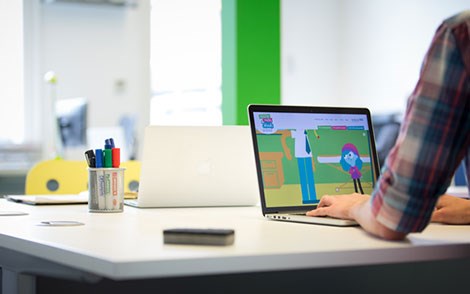 Advice
You should look for a fresh perspective with strategic consultancy. One that turns research into insight and defined actions that are both costed and achievable. Quite simply we paint a picture of the advantage that can be delivered through digital.
Delivery
If you've already shaped the strategy yourselves and you just need a dependable team to deliver specific elements, whether it's a website build or digital marketing campaign, we'll listen, take it on and deliver it.
Outsourcing
Sometimes you need specialists to deliver the entire strategy. From a web build with ongoing support through to audience building and conversion. We can act as your virtual marketing team and demonstrate a great return on your investment.