We're a digital marketing agency who build a solid understanding of your market and use our technology and expertise to show you what's achievable.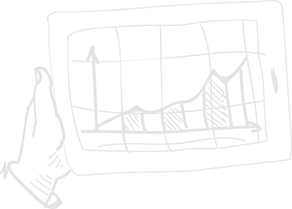 We're also comfortable sharing our digital marketing insight with you and can go a step further by offering you training to build your know-how.
Ideally, we'd build and deliver a complete digital marketing strategy that ensures the right blend of activity, so your investment goes into the right areas. However, if you already know where the opportunity lies, then we can help you in the following areas.
SEO (Organic Search)
In terms of volume, quality and value, this is still the crucial traffic driver. We can tell you what is realistically achievable locally and nationally and deliver this through technical work to optimise your website and help search engines better understand what you offer.
PPC (Search Engine Marketing)
We can consult, strategise or manage your SEM marketing through Adwords and Bing. PPC is a very scalable model in terms of you putting money in and measuring a return through optimised journeys.
We're not adverse to managing social media channels but a lot of brands do prefer to have this in house. This way they are more reactive and efficient in updating their communication channels. However, we do have expertise in running paid social campaigns and can contribute deep experience to strategy in obtaining more reach effectively. We understand the algorithms within social channels and use this as the foundation to consult you on what is best.
Digital Team Building
We have helped implement in house marketing teams in the past. This may seem at odds with being an agency but we see it as the opposite. We want to help and advise you on the best solution for your business and if that is an in-house team we have the capabilities to consult you on these hires and work alongside you.
Whether you want a complete strategy, have a specific element you need help with or simply need some friendly advice, please get in touch.
Digital marketing strategy
Website technical optimisation
Content marketing
Outreach
Paid search campaigns
Social media & e-mail
Digital team building consultation
We combine the science of search with the art of marketing to find the right answers.