Optimising for local search is key for your success as a business to drive custom from your local area.

Local searches are loaded with intent to visit and purchase. Why? Convenience is key but how do you capture these searches and turn them into customers? Here are some of the factors Google in particular takes into consideration to list your business higher in the rankings.
Localised results
Search engine results now have a real focus on local results being returned from wherever you are searching from.
Below is an example of this in Chester: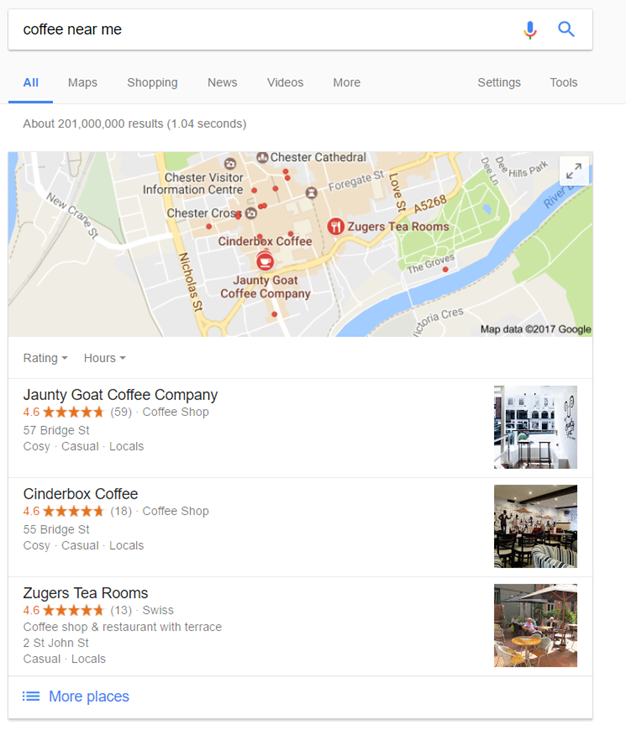 Providing the best and most convenient options for users are ultimately a search engine's job and localising plays a big part in this.
Mobile
The rise in mobile searches has contributed towards this and 'On the go' searches are key to visitors and people wanting a shops assistance 'right now'. If you haven't got your local SEO right, the chances are one of your competitors could be acquiring your customers.
Appearing in the 'Local pack'
Google gives real estate in the SERP's to brands featuring in here (See coffee search). By featuring in this you are getting the upper hand on your competitors and also provide information on your store and opening.
Reviews
These are a key factor in your local strategy. Your online reputation is key. There is no point appearing first in a search engine with 10 people saying how rubbish you are. We can help consult and improve this on a local or national scale.
How to rank for 'near me' phrases
It's also important to pull of these factors together to rank for 'near me' phrases
Which have been on the rise in correlation with mobile searches
According to our data we have identified a few important areas to optimise for locally: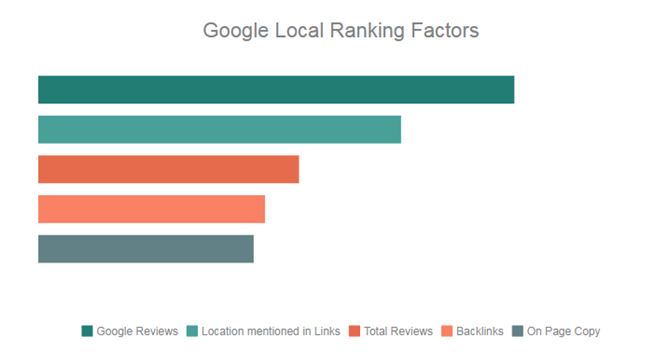 But this is just skimming the surface. Get in touch and find out how we can improve your local visibility.
Get in touch
Contact us to talk about your project or support requirements…