Welcome to our first in a series of posts we will be doing over this year, which will give you a bit more insight into us and what makes us tick.

We thought there was no better place to start than to introduce our latest member of the team Simon Deighton who has recently taken up our position as Head of Creative. He brings with him a wealth of experience, a creative eye and a sense of humour straight out of Yorkshire. So let's get deep in mood boards and let him take a seat for the first in the series of 'Quick 6 in 97'.
Firstly, what's your story?
From a young age I think I've always been into design. I think if I was to look back, even as far as my old school books you'd find them full of sketches and doodles (probably to the dismay of my teachers.)
Fast forwarding to college in York with courses in graphic design and art, I moved onto University in Leeds to undertake a course in multimedia technology. This was a great introduction to a wide spectrum of disciplines ranging from web design to 3D modelling and even a little motion capture (the less said about having to wear the skin tight mocap suit the better though). It was here at university, where I really started to hone my skills as a digital designer, developing my skills with Photoshop and Illustrator and even teaching the tutors a thing or two in the process!
After University I've had one or two agency positions as a designer (even dabbling in a little front-end development at times) mixed in with a little time as a freelance designer. These past positions have been a really great learning experience and is what has helped me grow and develop into the role and allowed me to take over the design lead at Agency97.
Secondly, as a designer, could you describe your creative process?
This could be a long one.. But here we go!
Client and project research
At the start of a project I usually kick things off with a face-to-face with meeting between myself, the client and our project team. If this is a new client I find this an extremely useful exercise, as I can begin to explore and understand the brand and the people behind it.
In addition (depending on the type of project and supplied brief), I may also present a visual moodboard full of design ideas. The moodboard would usually consist of various different elements such as:
Competitor research and screenshots
Typography examples
Colour swatches
Existing brand guidelines and logo
Any other interesting design ideas I think would be relevant at this stage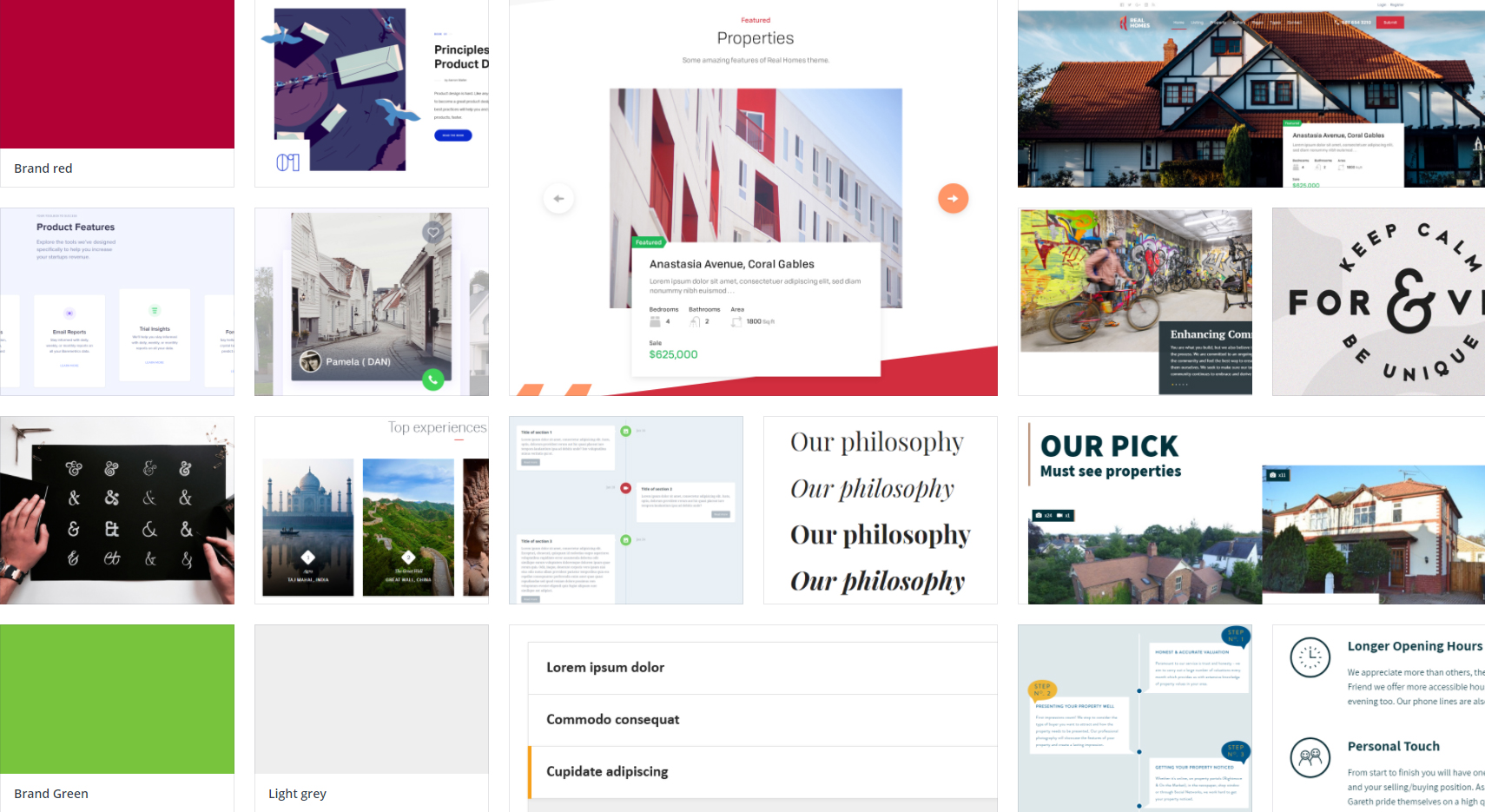 I'd also take this opportunity to confirm what the main goals are, not only for the project itself but for the brand as a whole and where they would like to position themselves in the future. Next I would look to start working on the following:
Wireframing
(A vital part of any project in my opinion) to explore the page layouts and user journeys. I'd normally spend some time linking these together (with Invision) to form a prototype enabling both myself and the client to sense check the layouts exactly as we would if the site was complete and live.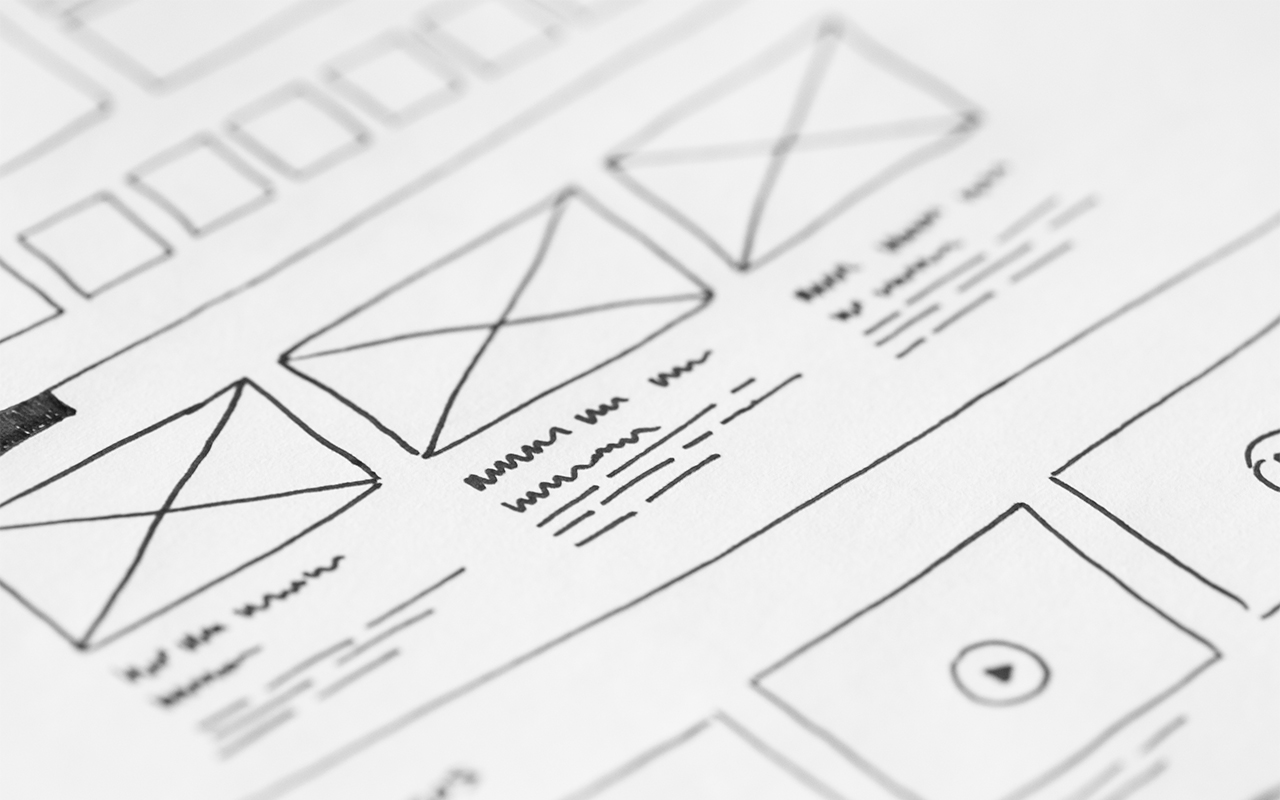 Design
After sign off on the layouts, I can dive into the fun part, the actual design. Putting into practice all the learnings from the moodboards and wireframes I'll start to flesh out the design of the homepage and also create some of the site-wide elements (header/footer) before focusing on the rest of the modules and page templates that make up the site. In addition any mobile or responsive screens will be worked on simultaneously so that at every breakpoint we can make sure the site looks good and works well across all devices.
As I work my way through the design I tend to upload some of the design work on a regular basis to share with the client. This helps to keep them in the loop with where the project is and keeps the process immersive and enjoyable. It also allows for the client to give feedback as I progress through each template. These incremental amend stages can really help steer the project in the right direction naturally rather than having one huge feedback session towards the end of the design time which I find is beneficial to both the client, myself and improves efficiency.
Prototyping
Much like the completed wireframes, the designs would then be uploaded to Invision and once again a prototype link would be created and shared. Hopefully at this stage any amends would be fairly minor and we can move onto the final sign off.
Once all parties are happy, I can then share the final designs with the development team and brief them in on detail specific to this project. I'll also provide support to the development team in the form of asset creation or design interaction that's needed.
Have you ever struggled with creative block and how did you overcome it?
Oh yes, of course, a few times! I think that can happen to anyone. I think with any job you're always going to have that situation at least once where you're sat staring at a blank screen or piece of paper wondering where to start.
My general first go-to would be a few popular designer news blogs that I follow, next, would be checking out the latest work and concepts on Behance and Dribbble. I find that nine times out of ten this is all it takes to find one thing to spark and idea.
The other solution I find can sometimes be to just do something else completely, take my mind off the design problem at hand, even something simple like making a cup of tea away from my desk can usually be enough to give me a nice mental reset and come back with some fresh ideas.
What's your current toolkit?
Notebook + Pencil - For note taking and scribbling quick sketches
Adobe Creative Cloud - Adobe Photoshop for design, Adobe XD for wireframing
Invision - For presenting designs/wireframes and creating clickable prototypes
Slack - Our internal communication tool
Phone dock + Phone - For checking mobile designs live from Photoshop
Headphones - Music always helps you get in the zone
Numerous cups of tea & coffee
Who would be your dream client?
When thinking about a dream client I think every designer would probably love to work on the 'big name' brands, Apple, Google, Nike etc. The interesting thing about design for me (and probably most designers) is that every client has potential to become that 'dream'. Give me any client willing to give me creative freedom, good branding and decent photography and I'm happy!
How do you tend to go about growing your expertise and knowledge?
I suppose this answer would be in part quite similar to my comments about overcoming creative block. The things mentioned in that section (checking behance/dribbble, reading blogs) are all part of my daily routine so hopefully some of this information gets absorbed!
As well as this, simply working day to day helps me grow as a designer. The variety of clients, and design problems I encounter in my role keep me on my toes. I also think that pushing myself to do the best work I can is where my most important learnings have been created. I take the approach of thinking of the whole picture as well as solving the initial design problem which often leads to greater production.
Thanks Simon - If you have any questions for Simon on any design challenges you are facing drop us an e-mail on Simon.Deighton@agency97.com